Hi welcome everybody to my small Simple Hud with Statusbar tutorial,
the designs have been created by Ghost. On the picture its look like the health bar isnt working but its work i just tried defined to show my ace bar but wasnt working that well so no worry it works.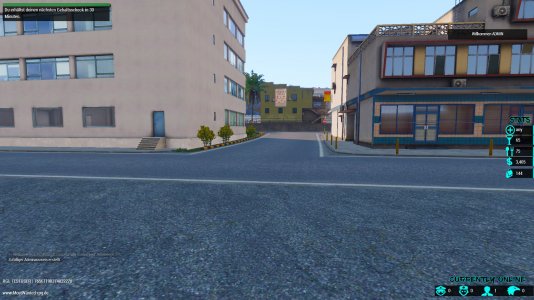 Installation:
First of all drag and drop the hud folder of the attach hud.zip in to your textures folder.
2. Download the Attached hud_stats.hpp and replace with yours in the dialog folder
3. Download the Attached fn_hudupdate.sqf and replace it with yours in core\functions folder
4. Paste that line
.
At the end of all of this files.
Optional:
We have an Design and defined Function for a Handy Batterie system if you have one just recommentthe line in the hud_stats.hpp and the fn_hudUpdate.sqf